Hmmmm. You don't have dreams. There's nothing much you want to do differently in your life. Nothing new you wish to add. Or maybe you don't think you are capable, because of some kind of lack or limitation. Perhaps life has hurt you, and this has seriously pushed back your dreams.
Let's talk quietly about this.
Everyone dreams, at least in sleep.
Maybe you could begin with that. Start a dream journal, in which you write down the dreams you have when you aren't censoring yourself and when the (very real) realities of life aren't limiting you.
The dreams could be troubled, fantastical, grandiose, or puzzling.
Write them down.
Dare to dream. Or admit—or re-discover—that you dream.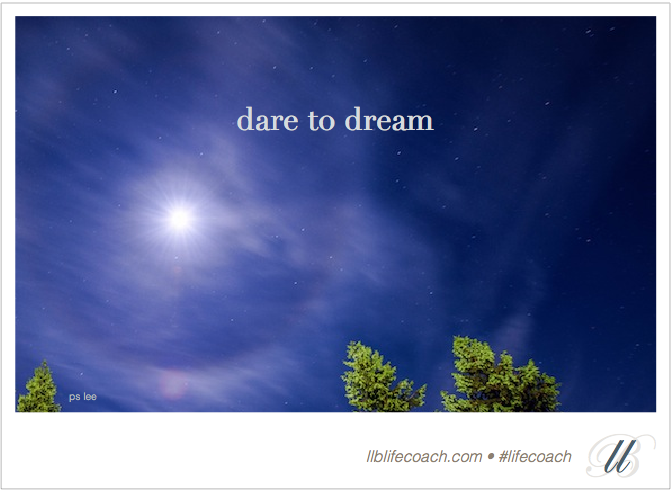 Photo by PS Lee, Creative Commons, via Flickr.